NOTE: As of January 16, 2022, Leaderboards remain disabled while we continue to troubleshoot speed issues. Other features (chart dropouts, chart peaks/weeks, detailed plain-text chart info) have returned, though we are continuing to monitor for any slow-loading pages.
Please send any feedback or issue reports through our contact form or via Twitter.
Thank you for your patience and understanding as we work through post-launch issues.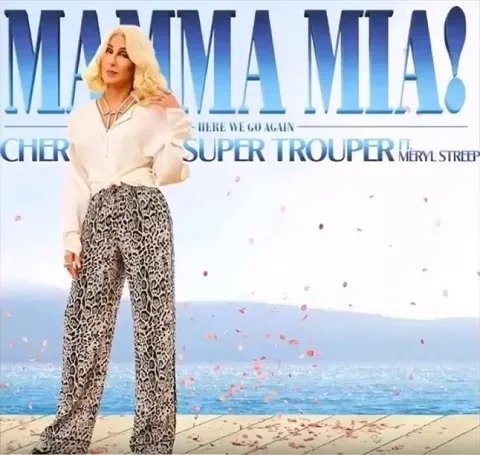 Songs
Super Trouper

by Cher, Meryl Streep, Christine Baranski, Julie Walters, Pierce Brosnan, Colin Firth, Stellan Skarsgard, Andy Garcia, Amanda Seyfried, Dominic Cooper, Lily James, Jessica Keenan Wynn, Alexa Davies, Josh Dylan, Jeremy Irvine, & Hugh Skinner
From the album:
Mamma Mia! Here We Go Again (Original Motion Picture Soundtrack)
All Charts
Piran was the first person to chart "Super Trouper" when it debuted on July 25, 2018.